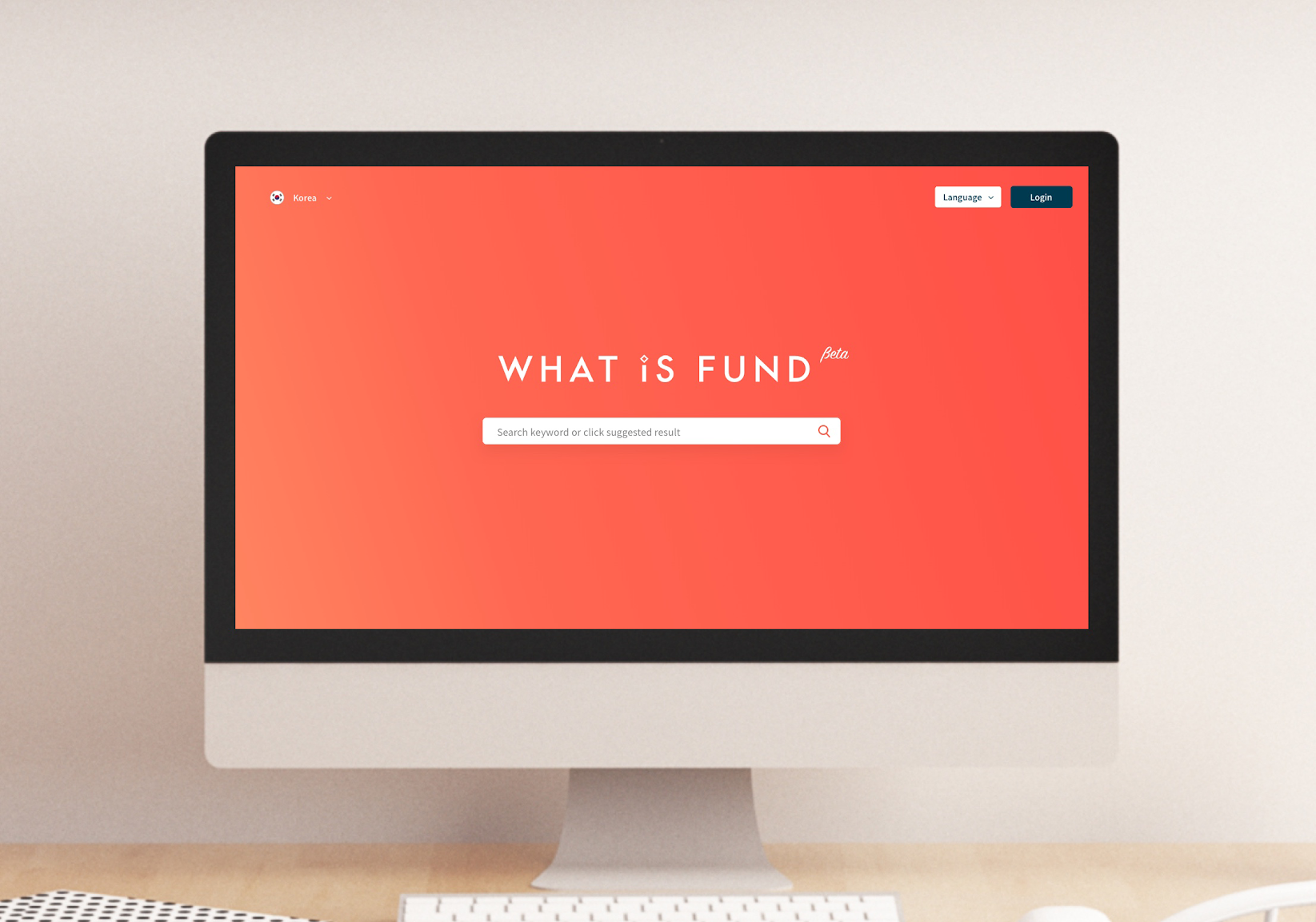 Fintech startup QARA (CEO Luke Byun & Katie Bomi Son) announced that its long-awaited analytics tool 'What-Is-Fund (Whatisfund.ai)' has been launched as beta-service on April 30th. This tool will allow customers to compare stocks and financial news through related keywords.
QARA first launched Whatisfund.ai by having a demo day at WeWork SeolleungⅡ Office. The goal was to introduce key features and showcase several benefits for using this service.
Much like Google or Yahoo, Whatisfund.ai is a powerful search engine tool that targets general investors who need a more specialized knowledge base for investment and financial information. Customers can type any keywords in the search box and once they hit enter, the tool will display related stocks with detailed information on company data, news, and forecasting performances in increments of 1 week, 1 month, and 3 months. Customers can compare numerous stocks related to a specific keyword in just one quick glance.
QARA also revealed that the search engine for Whatisfund.ai is divided into 3 major categories: What is Analysis, What if Analysis, What else Analysis. For example, if a keyword like "fine dust" or "financial crisis" is searched, customers will see a list of stock prices displayed along with a specific date (day/month) that the keywords are mostly related to. They can also select stocks and compare their performances through industry news and the latest trends.
There are stocks available from a total of 5 different countries (South Korea, Japan, Singapore, the United States, and Britain) in its database and there are plans to expand further in the future. Current languages that are supported are Korean, English, and Japanese.
The core technology that's behind the search engine tool for Whatisfund.ai utilizes Word2Vec and FastText, both very successful AI deep learning algorithms that have developed in recent years. Founded by Google AI Researcher Tomas Mikolov, Word2vec has also been applied to platforms like Google Translator and Facebook. This main tech automatically analyzes news and ranks different keywords based on their relevance. Thus, this process makes search speed 10 times faster than the conventional keyword matching methods.
"When I was a Portfolio Manager, I needed help from countless people to assist with manually analyzing financial information," says CEO Luke Byun. "But through Whatisfund.ai, we hope to dramatically increase efficiency and ultimately help financial companies build autonomy and convenience in allocating global assets, thereby building their overall competitiveness in the market."
Global CEO Katie Son also notes, "Last year QARA launched a mobile application called KOSHO that provides easy-access to substantial financial data through a gamification system. It's a convenient service especially for beginner investors." Katie concludes, "Now we have a more complex analytical system that is geared more towards the professional and experienced investors. With quality financial data and thousands of global stocks in its database, Whatisfund.ai is a useful tool for anyone who is serious about investing."
Following the robo advisor mobile app KOSHO, QARA will now provide a web-based service to expert investors as a robo analyst.
While Whatisfund.ai is geared towards the financial experts, beginners who want to invest more seriously or who aspire to become professional investors, can also utilize this service as well. By simply typing a keyword in the search engine tool, they can have access to thousands of qualified information without having to install any particular program.
Source: Platum_rss